General consensus says 2017 was wild. The worst. Truly a messy bitch who loves drama. Grab your favorite shade mug because we're going in, calling the year out.
This is just a small sampling of the worst stunts 2017 pulled:
1. Ash Ketchum is still not a goddamn Pokémon master.
2. From Hollywood to animation, to tech companies and public office, bad men are finally getting called out for their shit.
3. Learned I can be anything, no matter my qualifications. A businessman/reality TV star was inaugurated as the 45th president of the U.S. on January 20th.
4. Winter is coming. The cold reality– we have to wait until 2019 for season eight of Game of Thrones.
5. A total solar eclipse of the heart happened. Super pissed that day since clouds obstructed our view of the sun and we couldn't get a hold of free special glasses.
6. No, you did not time travel back to the past nor are you imagining things. White nationalists Nazis are alive and well.
7. Don't want to live forever, but it'd be nice to live long and prosper. Life expectancy dropped in the U.S for the second year in a row.
8. The internet as we know it is getting killed before our very eyes. Say hello to ISP overlords like AT&T and Comcast.
9. The buzzword we're tired of hearing: "fake news". Fake news farms won't die.
10. The environment is fighting back viciously. Every corner of the world got hit with Mother Nature, including hurricanes Harvey, Irma, and Maria, wildfires, earthquakes, plus floods just to name a few.
11. Terrorism and mass shootings still posing problems. Ariana Grande concerts aren't even safe from these idiots. There were unfortunate attacks in Ft. Lauderdale, NYC, Las Vegas, Manchester, Stockholm, and more.
12. U.S. bombed Syria. WTF.
13. The controversial GOP tax cut bill was signed into law, which in part is expected to leave millions of people without healthcare coverage.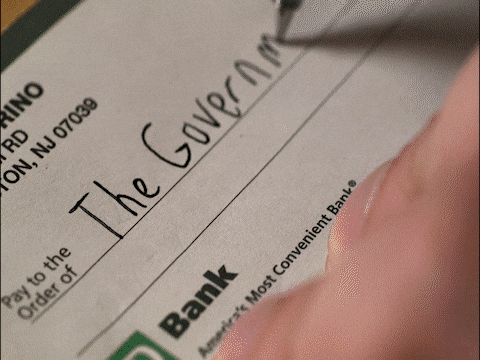 14. Airlines showing no shame in kicking passengers off their planes, sometimes aggressively.
15. No gold stars for the U.S. education system. With Betsy Devos leading the way, the future doesn't look too bright.
16. Sappy Hallmark movies saved our sanity. We've probably reached a low point in quality programming.
17. Amazon gifted Google some pettiness. By next year YouTube will no longer be available on Amazon devices. Way to usher in 2018.
18. What's his face was named People magazine's "Sexiest Man Alive"?
19. Disney empire bought Fox. Was it necessarily bad? We'll find out in 2018.
20. Making money moves with bitcoin – risky, but super popular. We still have no idea wtf it is. Why are people obsessed?
21. Beauty bloggers trying to make weird makeup experiments happen. Wavy eyebrows and condom beauty blenders, life-changing or doing it for the gram?
Translation (L to R clockwise):  Manicure with hair; Wavy brows; Hair in the nose; Glitter tongue
22. U.S. is testing Korea's patience.
23. Did millennials kill more things this year than last? Hard to tell because they keep killing stuff.
24. Get ready for a robot takeover. Smart homes are on the rise; people are buying Amazon Echo and Google Home devices left and right.
25. The Emoji Movie was created. (I watched it ? Time I can't get back. – Honey)
Needless to say, we're ready to leave 2017 in 2017. ?️
What worst of 2017 moment would you like to call out?