Father's Day is finally here. For those unfamiliar with the holiday, the day honors fathers and celebrates the wonderful contributions father figures make for their children. In reality, if you're like Fox, it is when children wait to the last minute to gift something to their father figures. It's okay, it's the thought that counts.
From the beginning of June up until Father's Day, we have featured several favorite father figures in history, animation, movies, sitcoms and even social media. The June is for the Dads series examines which dads in pop culture stand out among the best. These father figures may not have raised us officially, but in some way they played a role in our lives.
Curating this list helped us look at our own relationships with our fathers. Surprisingly, the father figures we selected share a good amount of traits with our dads. Perhaps you will encounter a similar realization.
Here are our June is for the Dads picks:
Macho man Ron Swanson only cares about a few things in life. How his children would rank against his love for breakfast foods, well, we can't be so sure.
Where can you find him: FX, Hulu, Netflix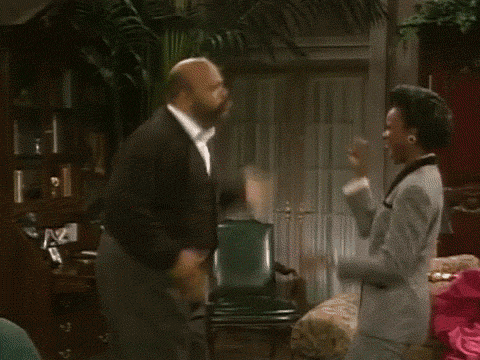 Uncle Phil is a unique blend of authoritative parenting and comedic gold. He is an agent of change in society and encourages his children to make the most of themselves.
Where can you find him: FX, Hulu, Netflix
Everyone knows when "the doc is in," but even Doc McStuffins needs a little help from time to time. That's when a great father like Marcus McStuffins comes to the rescue.
Where can you find him: Disney Junior, Hulu
Loving father David Read will do anything he can for his children even when they make mistakes that might be costly.
Where can you find him: PBS Kids, Amazon
Despite his dark profession, the all-powerful Sith Lord Darth Vader™ is not immune to trick-or-treating outings, bad Father's Day gifts, and kids saying "No" in Jeffrey Brown's hilarious book series.
Where can you find him: Amazon, Barnes and Noble, Chronicle Books or your local bookstore.
Gomez Addams may be mysterious and quirky, but altogether he is a solid dad. A+ parenting with this one!
Where can you find him: Amazon, Hulu
Beneath Richard Watterson's squishy exterior and lazy persona is the heart of a father.
Where can you find him: Cartoon Network, Hulu
Whether it's putting out fires or checking homework, stay-at-home dad Hugh Test manages his fatherly duties with finesse.
Where can you find him: Cartoon Network, Netflix
Legendary inventor Ralph Baer led the revolution of video games. His contributions played a major part in our childhoods.
Where can you find him: Smithsonian's National Museum of American History, your childhood memories, video games
No matter if you are naught or nice, Father Christmas takes the time to get to know you. Most of all, he gives us gifts!
Where can you find him: Santa's Workshop, the North Pole, your childhood memories
Instead of enjoying his golden years in retirement, Granddad takes in his troublesome grandsons and attempts pass on hard life lessons. Although it doesn't always go according to plan.
Where can you find him: Adult Swim, Hulu
Professor Utonium "accidentally" made superhuman children and didn't abandon them. He eagerly embraces his role as a single father.
Where can you find him: Hulu
Robin Williams was a film dad to us all. Do Mrs. Doubtfire or Hook ring a bell? His role in The Birdcage sets him apart from a typical movie dad especially.
Where can you find him: Amazon, Netflix, Hulu, your childhood memories and VHS tapes
When it comes to his daughter, you don't want to mess with this father's particular set of skills.
Where can you find him: Amazon, iTunes, memes
While Boy Meets World's Mr. Feeny may be a favorite father figure for most of us, Cory's dad Alan Matthews shouldn't be discounted. You could make a book with his life lessons.
Where can you find him: Amazon, Vudu
Through the chaos and mayhem of raising 4+ kids, Hal manages to keep a level head and go with the flow.
Where can you find him: Netflix
Despite his bad luck throughout the series, Bob Belcher admirably powers through and continues to put his eccentric family first.
Where can you find him: Fox, Hulu, Yahoo
Fatherly Bonus Content
Fatherly Movies:
The Godfather (1972)
Three Men and a Baby (1987)

Look Who's Talking (1989)
The Lion King (1994)
Sweet Songs about Fathers:
Did we get it right? Share with us your favorite father figure in the comments.