Toys Aren't Just for Kids!
"When will you quit playing with your toys?"
"Would you grow up?"
"What are you going to do with a design degree in this day and age?"
"Why don't you get a real job?"
If you ever had parents aunties relatives that need to mind their own business someone tirelessly nag you with questions like these, then you could be a good fit working at a toy company in product development. Well, you're in luck! Hasbro, Inc. is seeking a product designer for its girls partner brands in Burbank, CA.
Hasbro is the second-largest U.S. toymaker. The global play and entertainment company employs thousands of people worldwide and generates more than $4 billion annually in revenue. From toys and games to TV, movies, digital gaming, and consumer products, Hasbro has a variety of experiences to offer and help make the world a better place for children and their families. NERF, G.I. Joe, My Little Pony, Play-Doh, and Monopoly, for instance, are just a few of the iconic brands from your childhood in the toy titan's arsenal.
Ever since Disney Princess dolls joined the Hasbro toy aisle last January, the company is seeing significant growth in sales for its products aimed at girls. Rival toymaker Mattel (aka Barbie's people) lost the lucrative licensing deal for the Disney Princess franchise in 2014. With Disney Princess merchandise and other major brands on the line, it makes sense that Hasbro is changing its approach and hiring an innovative product designer with strong technical and fashion design abilities for toy development for the girl demographic.
Dream Big, Play Big
Hello?! Not everyone can say playing is part of their job description. This may be your chance to live out your Big dream. Impress your future boss with child-like enthusiasm, insight to cool toy trends, and creative leadership skills.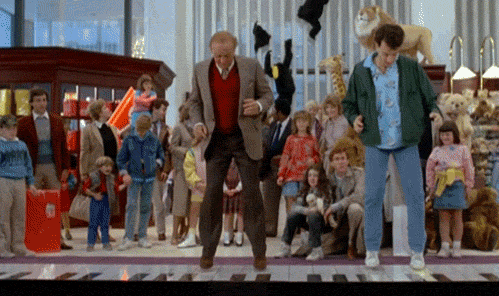 However, don't think this job is going to be all fun and games. You're also going to have to back up your big personality with at least 3 years experience in toy design in addition to a Bachelor's degree in Industrial Design, Toy Design, or a closely related field and some expertise in Adobe programs, such as Illustrator and Photoshop. As a product designer, expect to adapt easily, as well as work in a team environment while managing the quality, cost, schedule, and brand consistency of multiple projects and assignments. You better believe you're going to put those communication skills to work when dealing with Hasbro teams and partners from brands, marketing, engineering, research, and more.
Other responsibilities include:
Ensuring project design work is on point for both domestic and international locations
Not being a silent observer and actually participating in product review meetings and presentations
Staying on top of the latest technology, consumer trends, and design methods
Being down to travel and attend industry related events
For more information about the product designer position, visit the job listing on Hasbro's career site. The job listing was posted on February 16, 2017. If you end up applying, do us a solid and let Hasbro know Honey and Fox sent you. Good luck, and don't forget us when you make it big!