Will I pass this next exam? Does this person like me? Why won't my parents buy me this? A lot of the things we worried about when we were younger seem extremely silly now. Let's face it. Media portrayals about life in your 20s- or at any age for that matter- are a lie. Our priorities have changed. Life is hard, and will continue to get harder as we get older.
We wish we knew that sooner.
Honey: It's downhill from here. Lol. Don't let life get you down. With a bit of planning, research and forethought great things can happen.

Fox: Pretty much. You can't avoid growing up. So either attempt to be a productive member of society or be the butt of every joke about your generation for years to come.
Source: Twenty Something Talks with Honey and Fox
Those are just a few quotes from our recent interview with millennial blogger Sam Sokol. She runs The Twenty Something Truth. From PSAs to heartfelt confessions, the twenty something blog is an insightful collection of musings that showcases a millennial attempting to navigate successfully through her twenties.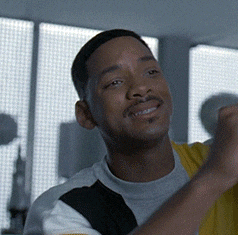 Over the past month, Sam has interviewed several twenty-somethings for her Twenty Something Talks series. The discussion addresses the brutal truths about being in your twenties along with light-hearted topics, such as which dog breed is the best (Husky hands down btw) or who would win in a battle of the Hollywood Chrises (despite what Honey says, Chris Evans, why is this even a question?). We are fortunate to be featured among Sam's lineup of interviewees, including Jessica Gretsch Covington of Magnets from Everywhere, Tanisha McDougall of Plane & Simple Travel and more.
Even though we were stumped on quite a few questions, we enjoyed participating in the Twenty Something Talks series. In truth, it was our first official interview as the sweet and sassy duo Honey & Fox. Yes, our big debut! Usually, we're the ones asking the questions. It was nice for a change to be in the hot seat for once.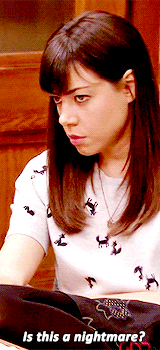 Bottom line: Adulting is universal. If you happen to be past the age of a twenty-something, don't let the title of the series fool you. The series includes plenty of great advice on life every adult in their 20s and beyond needs to hear.
Visit for The Twenty Something Truth for our full interview with Sam and additional life lessons you learn in your 20s. Be sure to check out Sam on Facebook, Instagram, and Twitter. She's our kind of people; you won't be disappointed!
We'll leave you with one of our interview questions. We'd love to hear your thoughts.
What do you wish someone would have told you about life as a twenty-something?