U.S. government shut down for 3 days because Congress couldn't play nice.
The nation celebrated (not really, lol) Donald Trump's first year-anniversary as U.S. president with a government shutdown. Lawmakers failed to pass a spending bill to fund government operations and agencies by midnight Friday. Democrats wanted the bill to include protections for young undocumented immigrants, known as Dreamers. Republicans were like "Nah."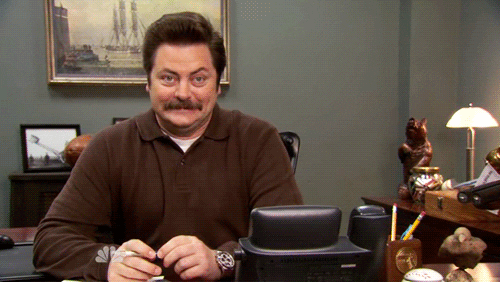 The impact of the drama
This forced hundreds of thousands of "non-essential" federal employees to take time off without pay. Passport applicants may have experienced processing delays. Some national parks, museums and facilities had limited services. New business owners could not get a government loan. But did it shut down our student loans? Nope!
By Day 3, the government reopened, but with the fate of Dreamers still in limbo. Democrats and Republicans eventually reached an agreement for a temporary spending bill. However, the deal includes a condition that the Senate has to resolve immigration and a whole bunch of other issues by February 8. Expect the political circus to continue.
Bank of America is (allegedly) hating on poor people by raising fees.
@BankofAmerica: "Checking accounts are 12$/month now, but don't worry – only for poor people."

Wes: "Closing all my accounts."@BofA_Help: "Customer service here. How can we help?"

Wes is having none of it. pic.twitter.com/NyVyapuskW

— Phi (@hereisphi) January 23, 2018
The nation's second largest bank has ended eBanking this month, upsetting almost everybody and their mother. Ebanking is a free checking account popular with their low-income customers. Former eBanking account holders will be switched to accounts that require at least a $250 direct deposit or minimum daily balance of $1,500 or more. If they can't meet these requirements, then they may be charged $12 a month. There is currently a Change.org petition circulating in response to the change with over 100,000 signatures.
Btw how is the relationship with your financial institution going? It's never too late to see what works for you and know what options are out there. Your financial health matters. Get started on learning money-managing strategies by signing up for our Financial Mess series. Unlike Bank of America's checking accounts, it's free. ?☕️
You can now opt out of Apple slowing down your iPhone
ICYMI, Apple revealed last year that it was using software updates to slow down older phones. The tech giant is expected to roll out an iOS update next month, which will offer people a clearer picture of the health of their battery. Users will now have the option on whether or not they'd like their iPhone to slow down. Apple, however, doesn't recommend users opt out of the feature due to potential performance issues.
And the women go marching one by one. Hurrah, hurrah.
Make way for the sheroes. From all around the world, hundreds of thousands of people gathered over the weekend to commemorate the one-year anniversary of the Women's March and call out sexual harassment, racial equality, immigration reform, LGBTQ rights and a whole other laundry list of issues/injustices.
Rachel Martinez, 22, says she is now in training to run for the house of reps in the next few years. She's currently working for @SenFeinstein and "is no longer letting my opinions fall by the wayside. I have a sense of urgency now. I'm pissed off" pic.twitter.com/flaJo7oh3a

— Brianna Sacks (@bri_sacks) January 20, 2018
The theme for this year was Power to the Polls, a call for action which focused on registering more women to vote and electing more women and progressive candidates to public office. If you need to register to vote and voting info, head on over Vote.gov. Brush up on the candidates running for office.
New checkout free grocery store Amazon Go is now open.
Amazon Go is where grocery store meets Just Walk Out technology. Store of the future? Maybe. You just sign in to the Amazon Go app when you enter the store, shop as you normally would then go. No lines, no checkout. The store uses cameras and sensors to keep track of the products taken from the shelves. The Amazon Go app is available in the Apple App Store, Google Play and Amazon Appstore.
Although, it is amusing for a grocery store claiming "you never have to wait in line" had a long line upon its debut opening.
I'm in Seattle and there is currently a line to shop at the grocery store whose entire premise is that you won't have to wait in line. pic.twitter.com/fWr80A0ZPV

— Ryan Petersen (@typesfast) January 22, 2018
We wouldn't be surprised if fast lanes were set up either. LOL.
a Platinum Prime Membership in the making

— Amanda Orson (@amandaorson) January 22, 2018
Has anyone screwed you over? Fill us in on how you took action.
*grabs shade mug*