LEGO celebrates their 60th anniversary.
The iconic LEGO plastic brick, which brings just as much pain as it does joy when strewn about, turned 60 years old over the weekend. To celebrate, LEGO Master Builders constructed a 10-foot tall giant LEGO brick out of 133,000 smaller LEGO bricks.
Check out the time lapse video below to get a behind the scenes look of LEGO Master Builders at work.
The toy company encourages creative play not only for children, but adults as well. According to LEGO, "You don't have to grow up, just because you grow older." Problem solving, critical thinking and creativity are essential skills for play and careers.
Doomsday Clock says we're 2 minutes away from nuclear war.
Humans are the masters of their own destruction, and in a way the doomsday clock symbolizes that. The end is near, more so than it was a year ago. The Bulletin of the Atomic Scientists moved the doomsday clock two minutes closer to midnight, attributing the decision to the rise in nuclear threats, climate change and the loss of trust in political institutions. While the message is bleak, let it serve as a reminder for people to be aware of what's going on in the world and not exist foolishly.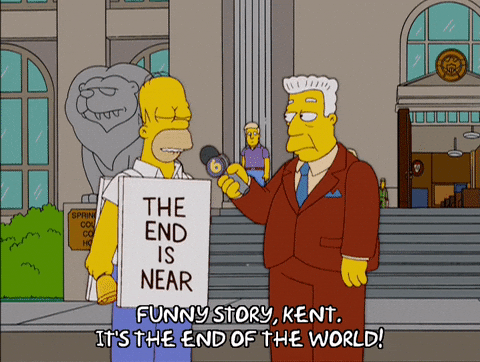 Times up for ex-USA Gymnastics and Michigan State University doctor Larry Nassar.
The monster hunt continues, and rightfully so. Nassar abused his power as a trusted sports physician and performed unwanted sexual acts under the guise of medical treatment on over a hundred women and girls. Judge Rosemarie Aquilina basically signed his death warrant, sentencing Nassar up to 150 years in prison. Several USA Gymnastics, university and Olympic officials have resigned due to the sexual abuse scandal.
Olympic gymnast Aly Raisman delivered a powerful statement to Nassar that sums up the case, as well as the current #MeToo and Time's Up initiatives to combat sexual abuse, "Let this sentence strike fear in anyone who thinks it is O.K. to hurt another person. Abusers, your time is up. The survivors are here, standing tall, and we are not going anywhere."
The path to U.S. citizenship never did run smooth.
Under a new proposal by President Trump, a path to citizenship for DACA recipients may be 10-12 years. Well, so as long as there is increased border security and limits to family-based migration too. Bottomline: the exchange includes billions of dollars to fund the infamous wall. No official immigration plan is set yet, however, the clock is ticking. Lawmakers face a February 8th deadline for a spending bill to keep the government running plus the DACA program expires March 5th.
Conan sheds light on Haiti.
A man of his word, Conan O'Brien hopped on a plane and traveled to the Caribbean country of Haiti. It's a bold clapback towards President Trump's disparaging remarks regarding countries like Haiti. O'Brien and his team filmed their adventures for the comedian's TBS late night talk show, taking over social media with #ConanHaiti.
O'Brien explored many aspects of the country from its cuisine, schools, transportation, nightlife and businesses. His antics had no limits, also including an impromptu commercial for Prestige Beer.
During the trip, O'Brien was met with activists who explained their concerns. Often foreigners travel to the country and only highlight the poor sides of Haiti. These actions have caused the Haitian nation to struggle with a positive public image. With the help of his translator, O'Brien joined the conversation and shared the purpose of his trip. Several Haitians he met repeatedly relayed Haiti's history in the process.
The country left an impression on him. The videos from the trip help provide a wider view of Haiti to the world.
Who inspires you to do good?