The Hawaii missile alert was a straight up miss.
The state of Hawaii was panic stricken when an emergency missile alert message was sent by accident, or "in error". On Saturday, January 13th everyone in Hawaii received the message "Emergency Alert. BALLISTIC MISSILE THREAT INBOUND TO HAWAII. SEEK IMMEDIATE SHELTER. THIS IS NOT A DRILL." As it turned out, the error was due to the wrong drill "template" being sent and an employee pushing "the wrong button." It's good to know there was no real threat. Hopefully this event will be taken as a lesson to officials.
People in Hawaii are reporting their EAS on their smart phones are giving alert of an incoming ballistic missile. https://t.co/CYCv0CEwxX pic.twitter.com/iGKMk5IC4j via @StratSentinel

— @livemapus (@livemapus) January 13, 2018
Facebook is screwing with your News Feed again.
Facebook is updating how you see things in your News Feed. Ugh. CNBC reports the change to your News Feed is not to combat fake news, but to "favor material that is shared and commented upon." In an effort to focus on "meaningful social interactions," the new update will highlight more content from friends, family, and groups, although less from businesses, brands, and publishers.
Twitter conjured a hilarious reimagination of Harry Potter with #BlackHogwarts.
Twitter users created a bit of mischief using #BlackHogwarts, a trending hashtag topic that combined elements of black culture with JK Rowling's beloved Harry Potter universe.
hagrid: you're a wizard, harry
harry:#BlackHogwarts pic.twitter.com/9ibcxykv3C

— neitzshit (@hiebaannan) January 12, 2018
Me: Can I go to Hogsmeade?
Mom: You got Hogsmeade money? Me:#BlackHogwarts pic.twitter.com/XGeIVWmXnN

— xmas bae (@gaymerchik) January 11, 2018

Many tweets, for instance, featured hilarious gifs and reactions to black celebrities as characters. There seemed to be a general consensus that Morgan Free would be Dumbledore.
Hello, I'm Professor Annalise Keating. This is Auror Law 101 or as I prefer to call it "How to Get Away With Magic" #BlackHogwarts pic.twitter.com/rKtLwacFw1

— Kεnføʀɗ Sтᴀrɢαʀуєɴ?? (@Negreauxdamus) January 11, 2018
Additionally, #BlackHogwarts served as a universal discussion to address the lack of representation for people of color in fantasy, Hollywood and other media.
#BlackHogwarts: We actually wrote an animated show where we get stuck in a magical HBCU. A bunch of TV networks passed on it. I thought the script was dope. They all basically said it was "too weird" and no one would watch it. 99 percent of the executives were white. Hollywood! pic.twitter.com/Iq7dc9PIfW

— The Bros Abide (@lucasbros) January 11, 2018
Hide your kids, hide your wife, hide yourself. There's a flu outbreak.
A flu epidemic has spread across the U.S., and it's reportedly getting worse. The fast-mutating flu strain H3N2 is causing the most problems this year, especially among young children, baby boomers and seniors. 20 children have died so far and as many as 6,486 people have been hospitalized, according to the Centers for Disease Control and Prevention (CDC).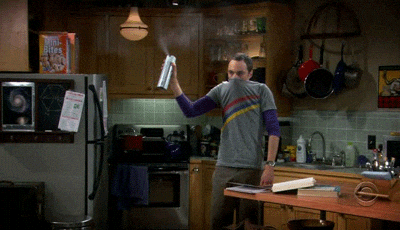 While it is highly recommended by doctors to get the flu shot, you should also take your own precautions, such as avoiding people who are sick, stay home if you are sick, wash your hands frequently, as well as cover your mouth and nose with a tissue when you cough or sneeze.
Are you more of a Rembrandt or Warhol? The Google Arts & Culture app will tell you.
The Google Arts & Culture app has a new face-matching feature that lets you find your fine art doppelganger. After you download the app, all you have to do is snap a selfie. The app will then use its smart facial recognition algorithm to scan it and figure out which famous artworks you look like the most. Results may vary…?
Besides the "Allegory of winter," Fox matched with figures in Cecilio Pla Gallardo's "Una gaviota," Faith Ringgold's "Echoes of Harlem," Wallerant Vaillant's "Vaandeldrager," and more.
Enlighten yourself. Peruse some great works of art. It's free to download.

Android: Google Arts & Culture on Google Play
iOS: Google Arts & Culture on iTunes
Saudi Arabia lifts 35 year movie ban.
Saudi Arabia has had a movie ban that spanned 35 years. It was illegal for theaters to exist in the country. People had to view movies through online platforms, streaming services and the occasional trips to neighboring countries' cinemas.
What happened?
Crown Prince Mohammed bin Salman. This is all thanks to the efforts of the Crown Prince new Vision 2030 social and economic reform program. The first movies to play in the country's makeshift popup theater were The Emoji Movie and Captain Underpants: The First Epic Movie. More permanent movie theaters will open by March. Congrats on the lifted ban, here's to (hopefully) more groundbreaking movie showings and a successful film industry with plenty of job opportunities.
TL;DR

Watch more on YouTube. If you're more into videos subscribe and leave us a comment.
What moment has you saying "I can't even"?