Disney bought Fox for $52.4 Billion
Disney announces it has reached a deal to acquire 21st Century Fox, as predicted by a Simpsons episode that first aired on November 8, 1998. pic.twitter.com/kzloJQHeM8

— Darren Rovell (@darrenrovell) December 14, 2017
On December 14, The Walt Disney Company purchased Twenty-First Century Fox, Inc. for approximately $52.4 billion in stock. According to a press release by Disney, this purchase includes "the Twentieth Century Fox Film and Television studios, along with cable and international TV businesses." The deal leaves the public curious about how things will change. Predictions have been made regarding fan favorites like The Simpsons, plus Marvel's Fantastic Four and Deadpool (the highest-grossing R-rated film). Questions even spanning towards Blue Sky Studios which made Rio, Charlie Brown, the Ice Age saga, and Horton Hears A Who!.
Seems as though we're getting closer to a Disney dominated world﹣at least regarding media, animation and creative works.
Amazon vs Google. Say good bye to YouTube on Amazon products
Amazon has officially announced that YouTube will no longer be available on their products. We first learned of the feud between corporate behemoths Google and Amazon on How-To Geek. Though the change became real once Amazon's Fire TV devices began to display a notice prior to opening up YouTube. With January 1, 2018 marked as the final date. Let's just hope these two work it out.
Is the CDC banned from using the following words: "diversity," "fetus," "transgender," "vulnerable," "entitlement," "science-based" and "evidence-based"?
Sort of. The White House has reportedly barred the Center for Disease Control (CDC) from using 7 words in 2018 budget documents. Mind you, the same CDC responsible for improving the public health of the nation. Though there are alternative word choices for a select few, some remain difficult to substitute. Backlash is inevitable as those preparing health reports are literally at a loss for words. Imagine being the scientist studying the effects of the Zika virus on a fetus. The CDC has tiptoed around the issue in a statement on Facebook.
The outcome of such a ban would affect future CDC reportings.
Net Neutrality lost. What now?
The FCC voted 3-2 on Dec. 14 to kill net neutrality which prevented ISPs from blocking or slowing down websites and apps. This vote makes it legal for AT&T, Comcast, and other ISPs to manipulate online content how they see fit, as well as prioritize their websites or services, charging customers a fee if they want access to certain sites. *cough Netflix, Reddit, Etsy, blogs, etc. cough* Though the effects of the decision may take a bit, the war isn't over. Continue reaching out to your elected officials to overturn the FCC vote and engage with candidates running for 2018 congressional office in your state to advocate for net neutrality.
I Think Some Tax Cut Happened. IDK.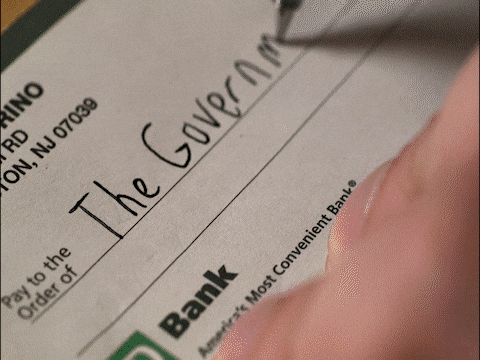 With the year coming to a close, chatter regarding possible taxes has left some Americans nervous about the new year. The proposed Republican tax cut bill is expected to benefit the rich and big corporations, while leaving low-income households, people buying health insurance, and many others quite unhappy. WTF will happen if the tax cut bill becomes law? It's anyone's guess.
So get ready to file taxes in April 2019. Bake cookies for your "tax guy." Login to your favorite tax filing site. Prep your files and hold onto your dependents.

TL;DR

Watch more on YouTube. If you're more into videos subscribe and leave us a comment.
Whew! That was a lot for one week. What do you think of these major decisions?