Snow storm bomb hits the U.S., way to start 2018
The U.S. and Canada were hit with a "bomb cyclone" that left the country feeling like Arendelle from Disney's Frozen. Just two days into 2018, and already the year was feeling like a repeat of 2017's messy behavior. Temperatures reached an all time low while the typically cold state of Alaska saw its warmest winter. At the same time, the internet filled with wonder; videos of freezing bubbles had begun to go viral. While the north was making news with frozen bubbles, Florida made headlines with frozen iguanas falling out of trees.
What else is there to do when it is minus 25 another go about frozen bubbles. #sask #exploresask #bubbles #frozen #frigid pic.twitter.com/Np1ACFvyb6

— Craig Boehm (@Skstormchaser) December 28, 2017
Oregonians freaking out about pumping their own gas amidst new law

Oregon residents now have to pump their own gas and feedback wasn't pleasant. The internet poked fun at the Oregonians reactions online despite their genuine pleas of confusion. It should be noted that Oregon and New Jersey were the two states that didn't allow patrons to pump their own gas. After Governor Kate Brown signed a new self-serve law, this no longer became the case. But don't worry with time this skill can be mastered.
Quick: someone set up a "gas pumping certification" course in Oregan, make millions, send me my cut https://t.co/4YIXROYOEd

— rabia O'chaudry (@rabiasquared) January 3, 2018
I didn't even know that there were people out there who didn't pump their own gas…

I was taught how to pump gas at 10 years old.

It's a life skill.

Relax, Oregon. You will be okay. ⛽️#Oregangas

— Annie Collett (@anniemcollett) January 3, 2018
On a serious note
The law expands the hours people can access gas. It affects rural areas of Oregon with a population of 40,000 and lower. The law also helps extend the hours of coin-operated and self-service dispensing machines to include 6 p.m. to 6 a.m.
A rebooted Animaniacs is coming to Hulu
It's time for Animaniacs!
And we're zany to the max!
So just sit back and relax.
You'll laugh 'til you collapse.
We're Animaniacs!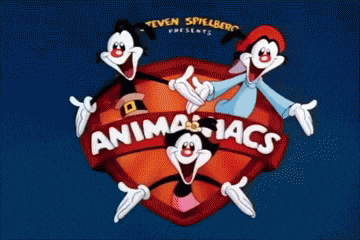 Animaniacs will be returning with a new rebooted series to air on Hulu. This will be the streaming network's first Hulu Original made for families. The new episodes set to air in 2020. This will be a collaborative effort between Hulu and Warner Bros.
75th Golden Globes
Here's a recap of a few moments:
Attendees wore all black to show support for the #MeToo movement
#MeToo founder Tarana Burke attended the awards with Michelle Williams
The Boss Baby was seen on the red carpet. LOL.
Get Out left with no awards. Fans are now crying out for redemption through the Oscars.
Get Out not winning anything but being highest grossing is no surprise. Critically well received but, whatever.

— Akilah Hughes (@AkilahObviously) January 8, 2018
Barbra Streisand is STILL the only woman to win Best Director at the Golden Globe Awards for Yentl in 1984! That was 34 years ago.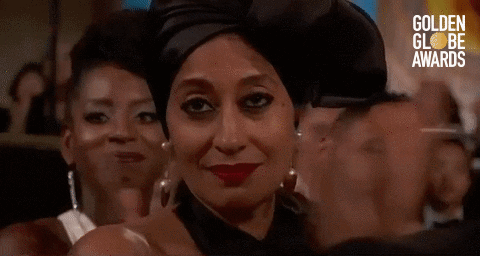 Know any stories that have made a real positive difference for you lately?
Share it with us in the comments!
TL;DR

Watch more on YouTube. If you're more into videos subscribe and leave us a comment.