I'm an organized person… for the most part, okay at least with digital stuff. Everything else? I'm a hot mess, especially with clothes.
I get the allure of throwing away old clothes. I always feel lighter after lugging trash bags of clothes to the nearest Goodwill, specifically one that I less frequent in order to weirdly avoid judgment from employees who might remember my face. It's a fulfilling job well done.
I'll let that shit pile up though. I honestly can't tell you how I end up with a whole bunch of clothes. I rarely shop for new ones these days.
Every so often when there is a big change happening in my life, I will go through "The Great Purge."
No, not this one.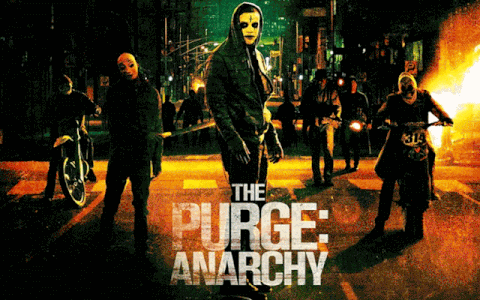 This one.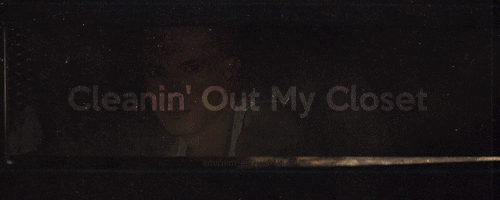 Whether it's taking on another project, moving to a new place, or making room for a new roommate, I get this weird sudden urge to get rid of the majority of my wardrobe. Although I usually end up discarding a small portion of it instead because I'm a little selfish and pissed my hard earned money is being thrown away.
Well, guys, the Great Purge happened again! This time, however, I actually went through it.
What Pushed Me Over the Edge
I reached my breaking point a few months after I quit my day job at a media company. I was between that troubling transition of figuring out what I wanted to do with my life and finally enjoying freedom beyond the corporate world when I stumbled upon Marie Kondo's The Life-Changing Magic of Tidying Up. The book is touted as a game changer by Oprah, mommy bloggers, cleaning addicts, and the like. Per Forbes, The Life-Changing Magic has sold more than 7 million copies worldwide. Of course, me being my nosy, critical self had to see what the big deal is.
The book is far from being a page-turner, but I can't deny Kondo got me thinking about my approach to getting rid of stuff. I sucked at it big time. Rather than clean, you resort to rearranging. Before you know it, you get caught up in feelings looking at all the clothes you've accumulated and probably haven't worn in years.
"When we honestly confront the things we own, they evoke many emotions within us," Kondo writes. "Those feelings are real. It is these emotions that give us the energy for living."
Nobody's got time for that!
Reluctantly and partly inspired, I put Kondo's KonMari decluttering method into practice one Sunday morning. Basically, in order to determine what to get rid of in your closet, you ask yourself whether or not the item "sparks joy" in your life. You hold, feel or wear each item to get a good sense of what truly touches your heart. No joy? Then you thank the item (not kidding) for its service and put it in a box to the left never to return.
As I sorted through the oversized pile of clothes in my living room, I realized I have become that person who has more clothes than she knows what to do with. With a lot of clothes, comes a great deal of sentimental baggage:
Memories – you can't part with the nostalgic moments, you feel guilty throwing away something precious
Big wins – some clothes are success tokens and represent a worthy find in terms of look and price
Empty promises for the future and unfinished business – you're afraid you will throw away clothes you might need in the future
This sort of becomes problematic if you follow Kondo's magical tips. At some point in your life, these items did bring you joy. That college hoodie? It got you through heartbreaks and so many cram sessions at the library. Those badass combat boots? A big steal on Black Friday. You figured you'd ride or die with them until the end. And sometimes an item will spark joy one day, the next maybe not. What then?
We also can't forget the assload of other items that don't necessarily spark joy but are somewhat essential, such as underwear, uniforms, plain socks and off-season clothes. As nice as it is to lead a minimalist lifestyle, not all of us are blessed to afford throwing everything away and buying a replacement.
Asking yourself if an item brings you joy is a good place to start. What I recommend though is examining each item critically as well. Getting to the bottom of your emotional attachment to things will help you better figure out what to keep, donate, and sell.
Clothes You Should Purge
Avoid the decision paralysis when you encounter those pesky "feelings" of letting go of clothes by considering your typical habits and the purpose of each article of clothing. Identify what is exactly needed to best represent your adult life. Analyze why you need to keep these items so badly.
Be ruthless.
Here are some telltale signs it may be time you're ready to let go of the clothes you've been hoarding:
1. You don't feel like yourself.
As we get older and come into our own, our style changes. Clothes are a way to express who you are. Take a good look at the message you're trying to convey with your clothes. Does it contradict the way you're currently trying to present yourself? The meaning definitely becomes clear when you want to be taken seriously, but the majority of your wardrobe makes you look like a kid.
2. You don't see yourself wearing it again any time soon.
If there are clothes you haven't gotten around to wearing, chances are you probably never will. Think about your habits and ask yourself how likely are you to buy or wear this item again. Would you want to wear this right away? If you're leaning towards no, then get rid of it. There is no point in keeping something you will never wear again. Buh-bye!
3. You can't really relax in it.
I had an overwhelming amount of couch potato outfits – essentially comfy clothes I wouldn't be caught dead wearing in public, but would opt to lounge around the house in. The problem was I had more couch potato outfits than going out outfits. It's excessive and unnecessary, especially as I am reshaping my image and fashion choices from hot mess slob to hot mess trying to get it together.
I love Netflix binging in my sweats and T-shirts as much as the next person, yet let's not kid ourselves. Truthfully, these types of comfy clothes don't really make us feel good or relaxed. Rather they open up opportunities to be unproductive and bleh.
4. You wore it in high school or college.
Woah, take a step back! If someone comes up to you and mentions they remember you wearing that item from so and so years ago, yeah you definitely need to get rid of it. Those class shirts may have passed in school, but sorry to break it to you, you should be way past that stage. You graduated. Do club shirts, swag prizes, and prom dresses coincide well with your professional or social life? Nope.
5. It doesn't fit you anymore.
This is a touchy subject. I've had my share of body image issues with clothes. Although if you want to make strides in organizing your wardrobe, you have to give yourself a hard talk. Stop with the maybes and what-ifs about losing or gaining. Instead, think practically. Is it motivating to keep clothes that are too small or big on you? Acknowledge your body changes and focus on keeping clothes that make you feel confident and healthy.
6. It is unsalvageable.
Holes. Pilled. Stubborn stains. Strong smell that won't go away. Damaged. Otherwise known as clothes you have worn until they have fallen apart or don't actually plan on repairing. Let it find new life as a rag or something else. Unless you are a crafty person, do not lie to yourself and hold onto clothes, claiming you'll make them into the cool pillow case you saw in a 5 minute DIY video. Let it go.
7. It served its purpose.
Carefully consider what purpose do they serve and why do you have it in the first place. For instance, the 40 club shirts I collected from high school and college organizations don't really have a place in my life anymore other than buried in a drawer. I am no longer a part of those clubs; I don't need them. Sure I will wear a few every now and then as loungewear, but when I really think about their true function they become unnecessary.
While I think it's a bit much to personify our clothes, it does make sense to look at clothes as things playing a role in our lives.
"Not all clothes have come to you to be worn threadbare," according to Kondo. "It is the same with people. Not every person you meet in life will become a close friend or lover. Some you will find hard to get along with or impossible to like. But these people, too, teach you the precious lesson of who you do like, so that you will appreciate those special people even more."
Do your clothes belong somewhere on the floor or hidden in a drawer? If you truly value your clothes, let go of what you no longer need with respect and care.
So what can you take away from this?
If you have clothes you've been putting off throwing away since high school, know it will take time. An epic wardrobe purge will be a dialogue with yourself. Make it a private session. Judgmental input from family members or friends can hinder the process. You are dusting off memories from years ago to make room for a (hopefully) maturer version of yourself.
You don't need a ridiculously excessive book on decluttering to tell you to live the life you envision and only keep things that make you happy. Though I definitely recommend reading it. I learned a lot and can't help but admire Kondo's drive even though she sounds a bit crazy. No lie, there is some solid advice about our unhealthy attachment to things. (Heads up, Kondo recently came out with a cute manga version of her book, which might be more digestible for the visual readers out there.)
What really helps is going in with a game plan. Familiarizing yourself with not only your typical behavioral patterns, but also strict selection criteria streamlines the purging process. Don't half ass it.
If you're seriously ready to give your wardrobe an overhaul like a grown up, take on our Great Clothing Purge Challenge (inspired by the KonMari method).
Collect all the clothes in your dresser and closet, possibly even on the floor, and create a stockpile.
Sort through the pile and discard with a critical eye. If you get stuck, don't be afraid to check out the list above for clothes you should purge. I prefer to begin with outerwear, then work all the way to shoes.
Once you've gone through all these clothes and discarded a good amount, fold and put away what you are keeping.
Be sure to take before and after shots to show your progress. Share your Great Clothing Purge Challenge success with us on Instagram, Twitter or Facebook using the hashtag #honeynfox. We'll repost some of our favorites.
Give it a shot. To help you get the ball rolling, we have a Clothing Purge Game Plan worksheet you can download.
Get the Clothing Purge Game Plan Now!
Plus access to our Totally Adulting club for monthly LOL-worthy adulting content and resources!
Let us know how the clothing purge goes. Or perhaps you have your own system of getting rid of clothes. What challenges do you face when cleaning out your closet? Do you have any tips?